Andy
On air Monday – Friday, 7am to 10am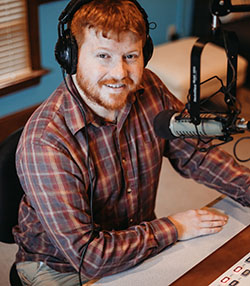 Andy is the Morning Show Guy for the Tide, and began his radio career right here on the Tide in March of 2020, just as the COVID-19 pandemic arrived. While his onboarding experience wasn't exactly typical due to social distancing, he hit the ground running after landing his dream job. After all, he'd been dreaming of working in radio since he began listening to the Preston & Steve Show in Philadelphia in high school. He went to college at Elon University in North Carolina in large part because the student radio station allowed him to have his own music show from day 1 as a freshman.
He hails from the great first state…that's Delaware, for those of you who've never heard of it. It's at the opposite end of the Chesapeake Bay from Virginia, but you can barely see it on the map so no worries if you're unfamiliar with what locals affectionately call the "302."
He moved from the 302 to the 757 in 2016 to be a news reporter with WYDaily.com. During the next 2+ years he learned so much about the community he now calls home, and reported on stories ranging from local business, politics, human interest, sports and much more.
Andy has a blast sharing new music and the classics with you from 7-10 a.m. on weekdays. His favorite part of the job is hooking listeners up with concert tickets and other prizes.
Andy also conducts Hometown Radio Interviews with the Tide, and he loves being able to give a platform to local residents from all walks of life. You can reach Andy at Andy@LocalDailyMedia.com.
Lisa
On air Monday – Friday, 10am to 3pm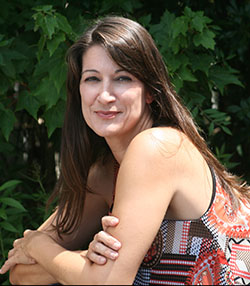 Lisa Brickhouse has been in Broadcasting since 1989 when her dream of being a Radio DJ came true at East Carolina University's college radio station WZMB.  Her love of music dates back as long as she can remember and seeing live music was a hobby of Lisa's growing up. Since she wasn't musically inclined but did have the "gift of gab," she decided to go into the field of broadcasting. She says she was often paid by her Father and other family and friends NOT to talk when she was a kid. When she started getting paid to talk for a living her family thought it was a miracle from heaven.
Lisa has worked radio in Raleigh and Pinehurst, NC, Aspen, CO, and on the Outer Banks. 
Lisa feels that music is the common denominator that connects us all and that it makes the world go round.  She also feels that giving back to her Community is a privilege, and loves that her career affords her the opportunity to do just that.
Maze
On air Monday – Friday, 3pm to 7pm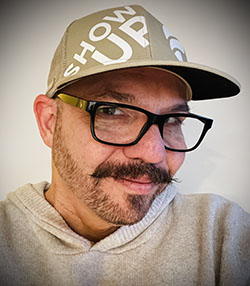 Maze grew up an hour outside from Montreal with family on both sides of the border.
As a child he knew he would be one of three things.
A Race Car Driver (who also doubled as a Priest)
A Rock Star
Radio DJ
Once he discovered girls, the priest option was out. After several failed attempts to be the next David Lee Roth radio started to seem like a great option.
While in high school Maze began his career at a tiny little radio station in Malone, NY WICY AM 1490, and the dream began.
Career stops along the way include K-Rock radio in New York City as well as the legendary WCBS FM NY, NY, plus Q102 Philadelphia, WJMN Boston, The Point Radio Network and a syndicated radio show that aired in 62 countries on nearly 900 radio stations. "The Modern Buzz" aired internationally from 1995 – 2000.
A brief career with MTV allowed Maze to meet lots of his rock n roll heroes, and for a very short time Maze and David Lee Roth (of Van Halen) did a radio show together in New York City.
Maze currently hosts the afternoon show here on The Tide as well as creating and hosting three Music Casts on fAIdr app.
-A Tall Cup of Random (a weekly rock show with guests)
-IYKYK If You Know, You Know (A sort of investigative music program)
-The Traveling Medicine Show (a 21+ program)
Follow Maze on Instagram @radio_maze
A loving and proud single dad of a recent Fordham University Graduate and a Stage 4 Cancer. Survivor Maze LOVES life and believes every day is a beautiful surprise and you should "Live your best life. You Deserve it"
Chantal
On air Monday – Friday, 7pm to midnight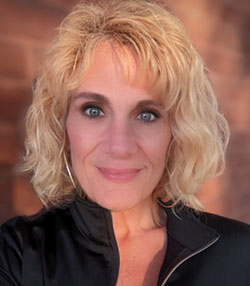 I love entertaining Virginia!
I have been in radio for over 30 years and love being in this area.
I'm a summer vibes girl but the occasional snow day and a bright orange leaf in the Fall hits the soul too.
I have two amazing young men that I raised and am blessed they are so successful and kind.
I love live music and a classic horror flick!
Pizza is by far my favorite cheat meal and you will, on most mornings find an iced coffee in my hand no matter the weather
You can follow me on Social Media @chantalontheradio
Thank you for tuning in weeknights 7 p.m. to Midnight on The Tide 92.3 and 107.9 FM.
Michael Hansen
On air Saturdays 7 p.m. to midnight and Sundays from 1-6 p.m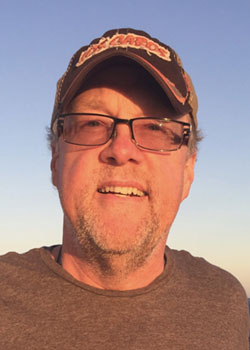 Hansen comes is heard on The Tide every weekend. He has lived the gypsy radio life working in  San Diego, Minneapolis, and Seattle to name a few. Radio came naturally to Hansen as it was that or work a real job, and his aversion to work and authority made him a perfect candidate for radio.